Filed under: Contests Guest Posts Jul 1, 2017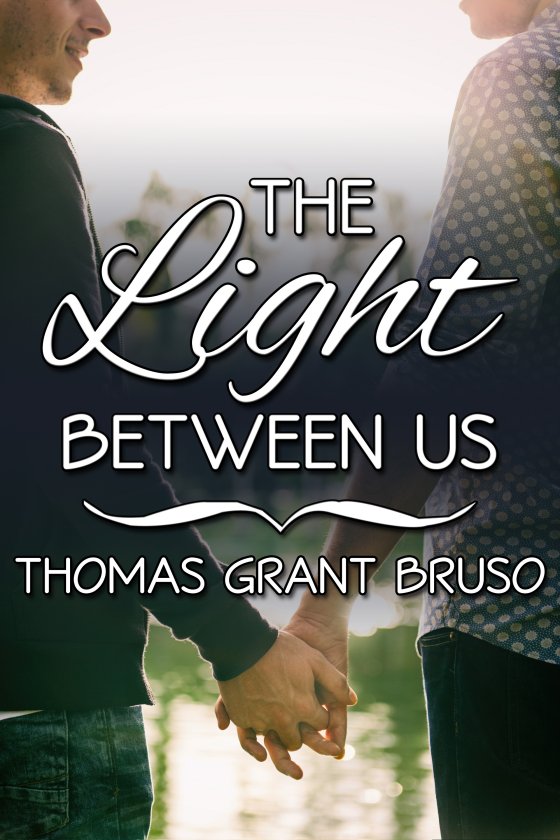 Thomas Grant Bruso on his new paperback, The Light Between Us
A trilogy sounded like a wonderful opportunity to create a few memorable characters.
Every writer should write a trilogy at least once in his or her writing career. I birthed the idea for my The Light Between Us romance series by writing a character named Christian Rivers. He is a writer, good Samaritan, animal lover, and now a loving husband to small town chief of police, Sheriff Philip Erickson. Or Silver Fox, as Christian calls him.
A Light in the Dark is the inception for me as a published writer. That story catapulted me into the realm of romance writing. I didn't plan on writing a series of romance stories. Frankly, I didn't plan on writing anything romance. My heart had always been intrigued with mysteries and thrillers.
That said, when JMS Books published A Light in the Dark in 2014, my idea of writing puzzles, red herrings, and twisty plotlines fell by the wayside. That one idea of a story turned into a catalog of future titles in the romance genre, unplanned storytelling I didn't know I could do. I've enjoyed the writing process. I've learned a lot about publishing, and still have so much more to learn.
As for my romance trilogy, the life of Christian and Philip, one a lonely writer coming off the heels of a separation from his then boyfriend and the other the handsome police chief keeping his small town safe from violence, helped shape the three short works that would become my first publishing endeavor. A handful of other romance stories followed shortly thereafter.
In A Light in the Dark, Christian and Philip form a lifelong bond. Love, relationships, and life's difficulties continue to build character for both men in the two subsequent stories — Winter's Light, set around Christmas, adding a few personal bumps in the road for Christian and Philip and their families; and Heaven's Light, where Christian must deal with the reality of seeing his parents age, as he flies to his childhood home in Arizona to say a final goodbye to the man he called Dad.
Life, loss, and remembrance are at the heart of Heaven's Light, which was my initial plan to end the series. Although the stories are written as standalones, they should probably be read in order to understand the chronology leading up the end.
I have many more ideas for short stories, novellas, and novel-length tales. We'll have to wait and see what ideas fall into my lap next. I hope you'll join me on this wild writing journey.
Win a free copy of A Light in the Dark! Contest ends July 7.
---