Here's a sneak peek at Wednesday's e-books! We have ebooks by L.J. Hamlin, Shelly Greenen, Sharon Maria Bidwell, and Publishing Partner releases from Vivien Dean and Tinnean.
Paw Prints on My Heart by L.J. Hamlin
Gay Erotic Romance, 25,724 words — $3.99
Get your copy today!
Holden loves his twin sister, tattoos, wild hair colors, and love. The first three are easy — his sister loves him, he's training as a tattoo artist, and hair dye is a store away. But love is another matter. Scoring an evening of fun takes no effort, but getting someone to stay? Impossible.
Then a hot werewolf cop shows up for a tattoo appointment, and Holden's interest seems mutual. But just as things seem to be going well, his sister collapses at a club and Holden's world falls apart.
Contains the follow-up story, Paw Prints on My Skin: Werewolf Zack is a tattoo artist at an exclusive tattoo parlour designed to cater to the needs of shapshifters. He works with lots of interesting people, but no one quite takes his interest like new customer Tobias. Tobias is many things: a playful Labrador, a tattoo virgin and a wildlife photographer. He's all these things, but will he also be Zack's? There is an instant spark between the two men that heats up quickly and could maybe, just maybe, lead to something more.

---
Programming by Shelly Greene
Lesbian Sci-Fi Romance, 7,965 words — $1.99
Get your copy today!
Simone, a female-identifying android, is part of a scientific team sent ahead of the first colony to return to Earth, which is finally habitable again after centuries of radiation recovery. She mostly finds her human crewmates irritating, and the most irritating by far is Dr. Lucy Zhong, who slowly becomes Simone's best friend, more important to her than anyone else has ever been.
When Lucy is fatally injured, she kisses Simone during her last moments of consciousness. Only then does Simone realize they may be more than friends. To save Lucy, Simone places her in the last functioning cryo-pod, even though this means sacrificing another crewmember. Simone's programming should not permit that kind of choice, but if this is a malfunction, Simone doesn't care as long as it saves Lucy.
When the colony ship arrives, Lucy is revived, and discovers it's her turn to play rescuer, as Simone has been slated for deactivation. Does the android's "malfunction" mean she returns Lucy's feelings? If Lucy can't save her beloved Simone, she'll never find out.

---
Swansong by Sharon Maria Bidwell
Gay Erotic Romance, 2,543 words — 99¢
Get your copy today!
Richard stands at the door of his living room watching a young man move about the room examining mementos of his life. He has brought this man here for one reason — to lay both he and a ghost to rest. Like the poster hanging on his living room wall, Richard has lived a sepia life for too many years. With his wife gone but not forgotten, his grief is complicated, yet Gloria's presence lives on guiding him towards a happier future.
Richard believes what little love he had in his life has withered but before she died his darling Gloria unlocked her silent throat. Now the time has come for Richard to sing his own song, to face the future, to make the right choice.

---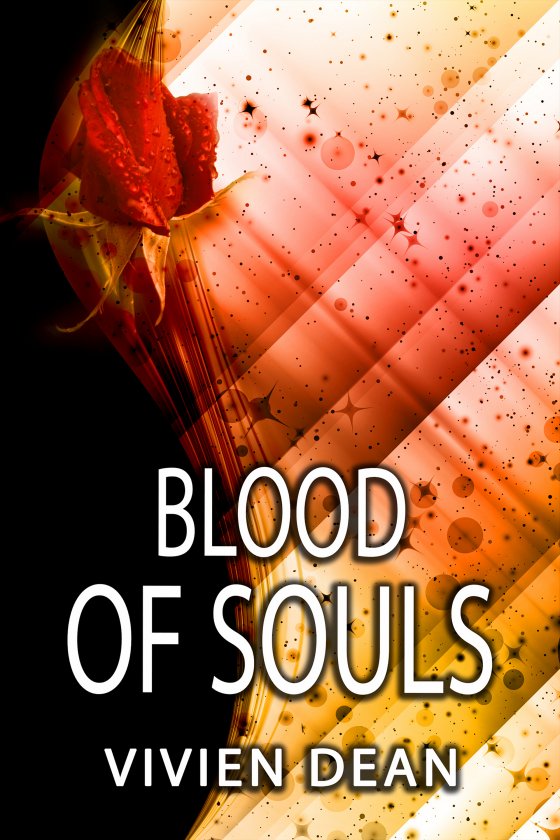 Blood of Souls by Vivien Dean
Gay / Bisexual Paranormal Erotic Romance (MMF), 22,259 words — 99¢
Get your copy today!
There isn't anything Annie Pontin won't do for her lover, the reclusive artifact collector Quin Black. As his personal assistant, she even takes care of the most valuable item in his collection, a ruby-encrusted sword that dates over two thousand years old. One day while cleaning it, she cuts herself on the blade. The next thing she knows, the sword is gone, and in its place … a young man named Theodotus.
Theo claims to know Quin, but when she asks Quin the whole story, what unfolds is out of this world. She isn't prepared to hear how he sold his soul in order to be with his dead lover forever, nor does she want to hear that he's lived for centuries. The only problem is, Quin refuses to let her walk away. He wants them both. Now he and Theo just need to convince her to stay …

---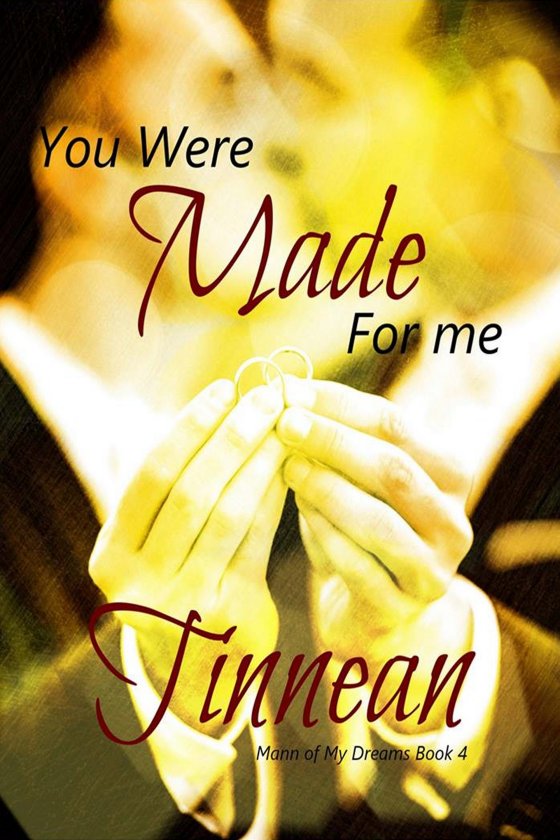 You Were Made for Me by Tinnean
Gay Mystery Erotic Romance, 74,850 words — $4.99
Get your copy today!
After one year, eight months, and five days — after both being shot, after Mark Vincent rescuing Quinton Mann from kidnappers and Quinn rescuing Mark from a rival anti-terrorist organization, after dealing with deaths in the family and betrayal in the workplace, the CIA spook and the WBIS spy are going to get married.
"I hope you feel deeply loved, for you are. I have no greater gift to offer you than my heart, and I give it to you freely. I promise I shall always do my best. I feel honored to be your husband, and I … I'm happy to call you mine."
Those are Quinn's marriage vows to Mark. Mark's vows remind Quinn he'd promised forever.
Their story hasn't reached its end yet — there are questions that still need answering. What will happen to the spy and the spook and the people they love when those answers are finally uncovered?

---