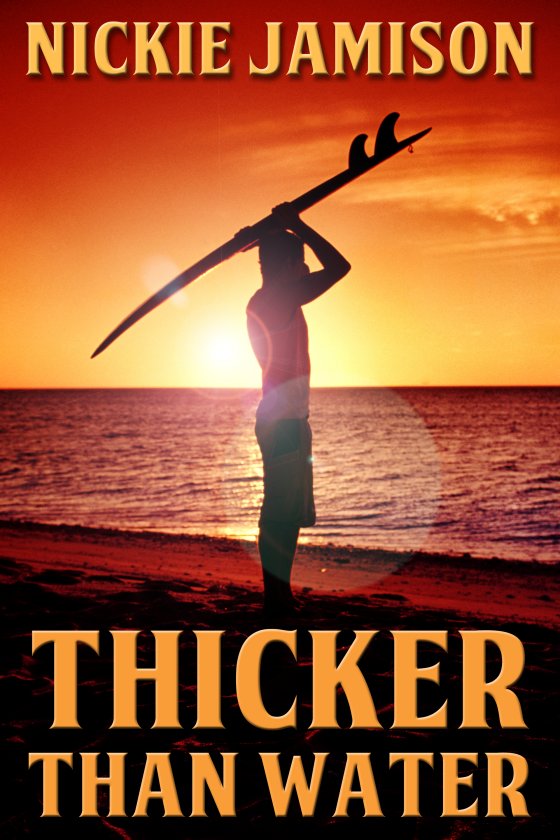 Thicker Than Water by Nickie Jamison is now available!
Blurb:
Salt, sand, sun, and soul. Professional surfing is Drew Johnson's sport, but after a bad break at last year's competition, he's been looking to make a strong comeback. He needs to outsurf the famous Australian champion, Shawn Kennedy — sex on a surfboard.
Shawn has it all: talent, looks, money, sponsorships, endorsement deals, but all he really wants is Drew. Fraternizing with competition is against the rules and both risk losing more than just their sponsors. The two competitors will have to decide how far they're willing to go. How many rules are Drew and Shawn willing to break for love?
As the romance heats up, so does the competition. May the best man win …
START READING!