Filed under: Coming Soon May 22, 2019
Here's a sneak peek at Saturday's e-books! We have ebooks by Tinnean, Megan E. Bean, Nell Iris, Gareth Vaughn, and Davina Lee.
Blue and Green Persuasion by Tinnean
Gay Sci-Fi Erotic Romance, 19,852 words — $2.99
Get your copy today!
No government lasts forever, and the Third Confederation is no exception. With its collapse, the starship Midnight Ride has no choice but to run — from rebels, pirates, and warlords, with a cargo bay of cryogenically frozen political refugees. Now, after centuries of drifting through space, trying to get home, the starship's systems are failing, and her occupants don't have much time left.
Fortunately they've wandered into a solar system containing a G-type star, and it's left to Chief Scout Hart and his scout pod Sarah to explore the sole planet that seems it might be hospitable.
However, others call the blue and green planet home, and Hart must determine if they're a threat.
Will what Hart finds on the planet be enough to ensure the survival of the Midnight Ride's passengers and crew, or will the desire for power overtake the refugees and lead to disaster?
---
Forgetting to Breathe by Megan E. Bean
Lesbian Erotic Romance, 59,100 words — $4.99
Get your copy today!
Wonderfully bright Ashley Engles feels extremely nervous on the first day of her senior year at Cactus High. Having skipped a year, Ashley now has to face kids in class she's never met before. She goes to her first class full of apprehension and meets someone who will turn her world upside down.
Keira Mitchell is captain of the golf team at Cactus High School, attractive, athletic, and popular — every boy in high school's dream girl. Except she isn't. Keira is openly gay and currently in a relationship. And she keeps a painful secret to herself.
Sparks fly when Keira ends up sitting next to Ashley in math class. But trouble looms. How will Ashley's best friend since first grade react to the new development? Will Ashley be able to keep her oldest friendship and start a love relationship at the same time? When she discovers Keira's secret, will Ashley and all her loved ones sail through stormy waters and reach the calm with all her relationships intact?
Is it really possible to have it all?
---
His Steady Heart by Nell Iris
Gay Romance, 25,605 words — $3.99
Get your copy today!
Ashley "Buck" Buchanan moved back home to take care of his sick mother when he was 22. That was the first time he met Pippin, the neglected 6-year-old boy next door. Fifteen years later, Buck, a caretaker by nature, offers up his couch for Pippin, who needs a break from his mom and a quiet place to sleep.
Pippin Olander is a ray of sunshine despite his emotionally lacking upbringing and works hard to make a better life for himself. Even though he's fiercely self-sufficient, he learns to accept help from Buck, his rock and the only steady presence in his life.
Their friendship deepens and grows into something more as they spend time together. But when other people try to throw a wrench in the works, when Pippin's independence is triggered, can Buck and Pippin trust in the love they've found?
---
Just a Game by Gareth Vaughn
Gay / Transgender Erotic Romance, 3,587 words — 99¢
Get your copy today!
Friends Colin and Edward are ready for a night of tabletop gaming. But when no one else shows, they decide to go ahead and play anyway.
A little just-for-fun roleplaying takes a steamy turn when a few chance rolls of the die put Colin's and Edward's characters in bed together. They could stop playing at any time, or see where luck takes them … and their friendship.
---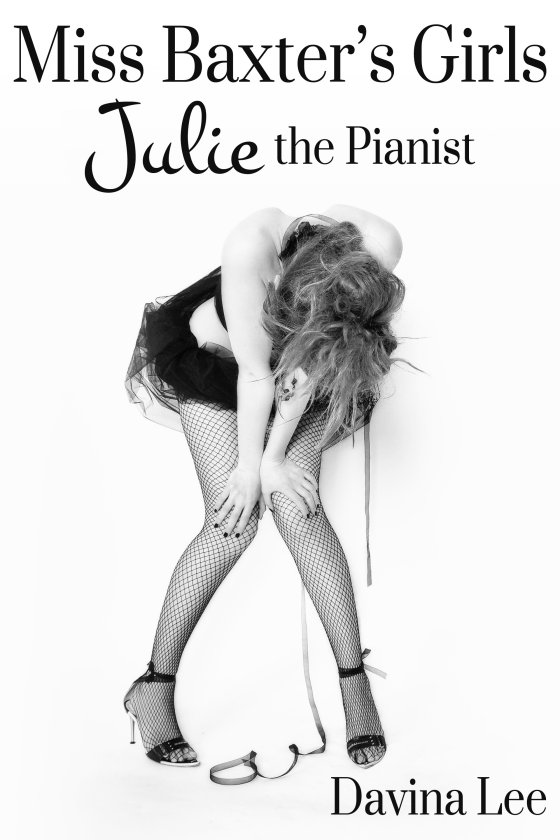 Miss Baxter's Girls Book 1: Julie the Pianist by Davina Lee
Lesbian BDSM Erotic Romance, 10,006 words — $1.99
Get your copy today!
Hilary Baxter is a retired dominatrix who runs a boarding house for young women. Equal parts loving mother and strict disciplinarian, her hope is to help each of her boarders live up to her full potential.
New boarder Julie quickly discovers Miss Baxter's demanding disposition, as well as her sexy assistant Anise. It's lust at first sight for Julie, but things take a kinky turn when Anise's shirt rides up and Julie notices a strangely regular pattern of bruising.
With Anise's guidance, Julie discovers not all hurts are bad hurts, and eventually finds herself entering Miss Baxter's "extra-curricular room" for some formal education.
---