Filed under: Coming Soon May 15, 2019
Here's a sneak peek at Saturday's e-books! We have ebooks by Edward Kendrick, Nanisi Barrett D'Arnuk, Elizabeth Noble, R.W. Clinger, and W.S. Long.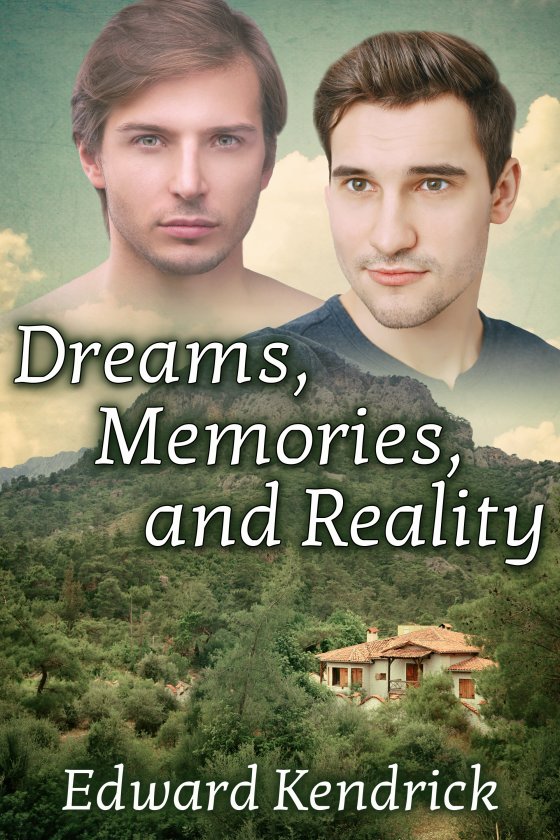 Dreams, Memories, and Reality by Edward Kendrick
Gay Paranormal Romance, 42,380 words — $4.99
Get your copy today!
Philip lives alone with his dog Barnabas, miles from the nearest mountain town. Late one evening, while he and Barnabas are out running, they are attacked by a very handsome male. Philip shoots him, immediately regrets it, and brings him home to deal with his wounds. Soon he realizes there is something very different about the man, beginning with the fact he is unable to speak or understand English.
Adam is different. Other than recalling his name, Ád-hamh, he has no memories, including why he ended up naked in a cave high in the mountains above Philip's house. He survived on the blood of animals he kills, until the night Philip finds him and brings him home.
Slowly, Philip teaches Adam about his new life. In the process, he discovers things about Adam that will change both their lives forever.
---
Ella and Reno by Nanisi Barrett D'Arnuk
Lesbian Fantasy Erotic Romance, 3,165 words — 99¢
Get your copy today!
Contrary to popular belief, Cinderella did not live a fairytale life.
Several months after her marriage to the dashing prince, Ella finds herself left home alone while her prince dashes around with everyone else. But Ella meets a lady-in-waiting with whom she clicks, and they sneak out together to spend some time by the river.
Can the two find their own happy ever after?
---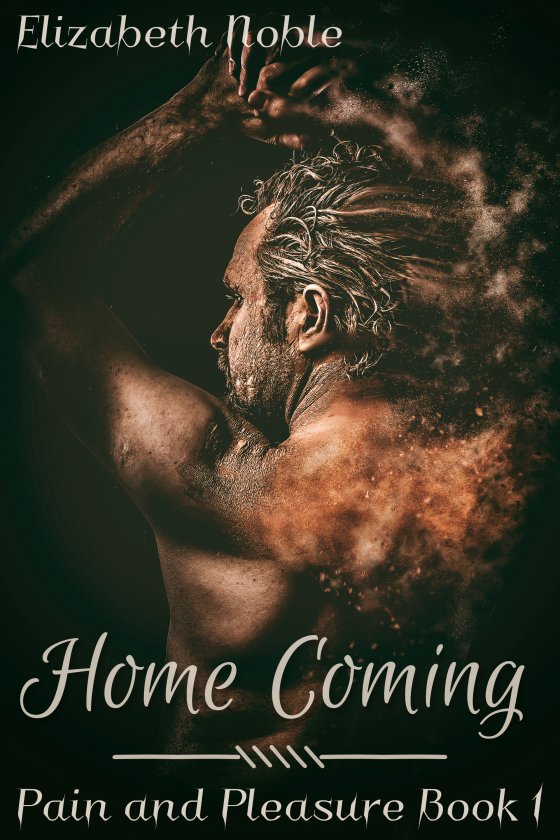 Pain and Pleasure Book 1: Home Coming by Elizabeth Noble
Gay BDSM Erotic Romance, 6,360 words — $1.99
Get your copy today!
CEO of a large, family-owned business, and with both parents involved in state politics, Ian prefers to keep his private life private. Especially since home is the place where he indulges in his deepest, darkest desires, and lives out his fantasies with his husband.
Taren, investigator with the state police and known for his forceful character, is a perfect match for Ian. He knows exactly what he wants, and being Ian's Master at home, behind closed doors, is most certainly it.
Outwardly, Taren and Ian look like any other happily married, upper middle-class working couple. So far, they've kept their life at home private, but now Taren is planning a special trip for their anniversary. Not knowing any details, how prepared is Ian to let Taren fulfill his dark desires away from home?
---
Rugged Mann by R.W. Clinger
Gay Erotic Romance, 49,252 words — $4.99
Get your copy today!
Jason Mann needs a vacation, badly. A psychologist, he feels like he works all the time and plays very little. Honestly, he just wants to go away with his ruggedly handsome boyfriend, policeman Dillon Snyder. He doesn't care where, but hopefully soon.
A vacation isn't easy to plan in their lives, though. Jason has his string of patients he helps, and Dillon cleans up the streets as an officer of the law. Plus, their friend Gillian pulls them in different directions, always demanding. Something has to give, and quickly. Before Jason loses his mind over his job and friend, he desperately needs to get away.
When Dillon has an opportunity to fly south for a vacation in Florida for eleven days, Jason's on board. But with every treat in life comes a price. Will this adventure and a colony of nudists rip the two men apart, or will their days of fun in the sun only bring them closer together?
---
Under the Jasmine Flowers by W.S. Long
Gay Interracial Erotic Romance, 70,595 words — $5.99
Get your copy today!
Jojo Arias, a Spanish-Filipino mestizo, didn't expect to meet a U.S. Marine in a tony bar in the Philippines. But, Jojo can't deny the electricity they have once he meets Adam.
Although they come from different worlds, they struggle to keep their relationship private to protect Jojo's status and position as an heir to one of the wealthiest and powerful families in Filipino society. Billions of dollars could be easily lost if his family business is jeopardized by Jojo's secret love affair.
Because of his standing in society, Jojo is pressured to abandon Adam and live a life in the closet. But he doesn't want to leave the man he loves. As he struggles to maintain their secret romance, things begin to unravel and Jojo has to make a life-changing decision. Should he choose to stay with his family, or does he have the courage to pursue the love of his life?
---