Filed under: Coming Soon May 8, 2019
Here's a sneak peek at Saturday's e-books! We have ebooks by K.L. Noone, Katharine O'Neill, Deirdre O'Dare, Matthew Robbins, and Wayne Mansfield.
A Leather and Tea Morning by K.L. Noone
Gay BDSM Erotic Romance, 6,993 words — $1.99
Get your copy today!
Sequel to Leather and Tea
Retired secret agent Ben Smith has never been happier: married to his romance-novelist husband, settled into their life together, learning to bake scones because Simon likes them. But all Ben's training and skills can't deflect the car accident, or the injuries. Simon's not badly hurt, but Ben can't stop thinking about it. He promised to keep Simon safe, in bed and out of it. But what if he can't?
It's been three weeks. Simon's been going crazy. He's completely fine now, but his husband keeps treating him like glass, fragile and breakable. Simon isn't breakable, though, and misses Ben's hands, the touch of leather, cuffs and caresses and the thrill of submission.
He's just going to have to prove to his husband he's safe and alive and ready for anything. And he's a romance writer, after all, so he's going to make this a perfect scene, and a morning to remember.
---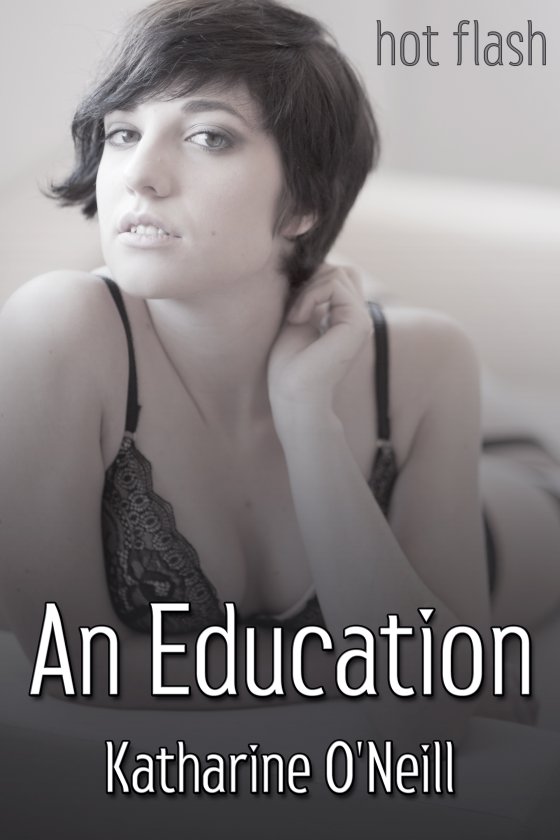 An Education by Katharine O'Neill
Lesbian Erotic Romance, 3,377 words — 99¢
Get your copy today!
Rena and Tracey mean to spend Christmas with their respective partners, only to find out Rena's boyfriend and Tracey's girlfriend are planning on spending Christmas with each other. Jilted and betrayed, Rena and Tracey decide to spend Christmas alone, together.
A couple of glasses of wine later, and both are willing to forget everything about their ex-partners. Maybe it's the alcohol talking, but Rena's curious to know what it's like to make love to a woman. And Tracey is happy to oblige.
---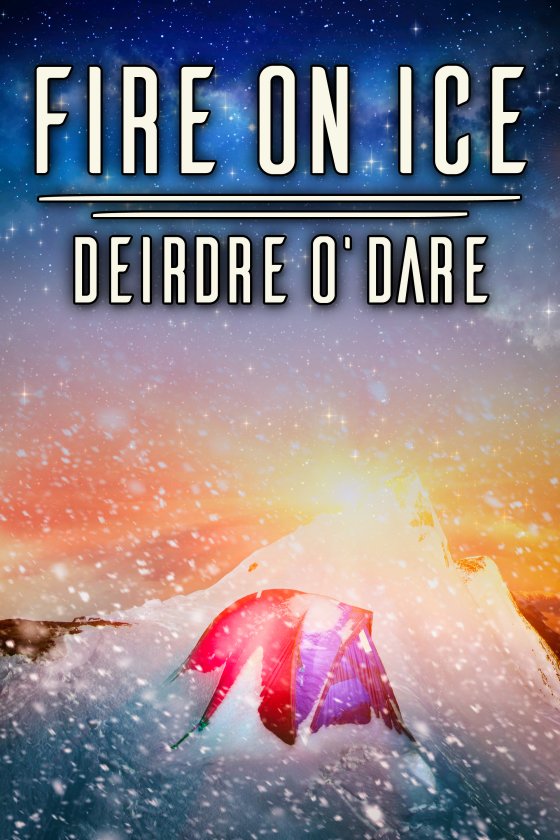 Fire on Ice by Deirdre O'Dare
Gay Sci-Fi Erotic Romance, 12,838 words — $2.99
Get your copy today!
Bard Welstaad is a model Uni-Fleet officer. He's not sure what his unit is to accomplish, marching up an icy peninsula in the frozen hell of Gelada, but without his NCO, Gordon Farrell, he knows he could not keep the unit together fighting off Snow Wasps and the savage deadly cold. Not until tragedy strikes does he admit the big sergeant means much more to him than simply being his right hand man.
Gordon Farrell idolizes his captain, who represents everything he reveres. The threat of imminent death finally forces him to admit the strength of his feelings as he fights to save Bard's life. With death stalking at their heels, they can only hope to live long enough to share more than a single incredible night. Fate seems to conspire against them at every turn. Still they cling to the frail hope that somehow their love will find a way.
---
The Bake Sale by Matthew Robbins
Gay Romance, 2,419 words — 99¢
Get your copy today!
Miles and Scott have not always been treated very kindly by their small town in general and their neighbors specifically.
When one of the youngest and most vulnerable members of the community is faced with the battle of a lifetime, it's time for the couple to brush aside past injustices and step fearlessly forth to do what they can to help. It's time to show everyone the truth about their love … its strength, compassion, and forgiveness.
Note: This short story was originally published in the charity collection, Love Is Proud
---
The Eroticist by Wayne Mansfield
Gay Erotic Romance, 15,181 words — $2.99
Get your copy today!
Life at the top is lonely. That is, until a hot Italian mechanic enters Duncan's life. The attraction begins as Duncan watches Luca working on his vintage Rolls Royce. Bent over the engine in Duncan's private garage, Luca is unaware he's being observed.
Duncan is hooked. He can't stop thinking about Luca, and decides to hire Luca as his chauffeur, as well as his mechanic. As time goes by, they grow closer. One of Duncan's favourite things to do is take photos of Luca, which he hangs on the walls of his home.
However, when a client of Duncan's notices the photos and offers Luca the cover of his next publication, things start to go downhill. As Luca becomes more and more involved in the whirlwind world of modelling, can Duncan hope to hold onto him? Or will he be lost forever to the runway, or to another man?
---