Filed under: Coming Soon Mar 6, 2019
Here's a sneak peek at Saturday's e-books! We have ebooks by Edward Kendrick, Feral Sephrian, Lynn Townsend, A.L. Lester, J.D. Walker, and Gareth Vaughn.
Framed for Murder by Edward Kendrick
Gay Mystery Romance, 29,761 words — $3.99
Get your copy today!
My name is Charlie English. I'm thirty-eight and homeless, so when a man offered me forty bucks to deliver a message and another forty when I had, I jumped at the chance. I shouldn't have. I walked into the house — and a murder scene — barely getting away before the cops arrived.
I needed to get out from under the frame, and knew a private detective who might be willing to help me. There's one problem, though. He's my ex-lover, which could make things dicey.
He's less than happy to see me when I show up at his office … until I tell him why I'm there. That piques his interest. Now it's a case of finding out who the dead man was, who killed him, and proving it wasn't me. Can we succeed … while dealing with our renewed interest in each other?
---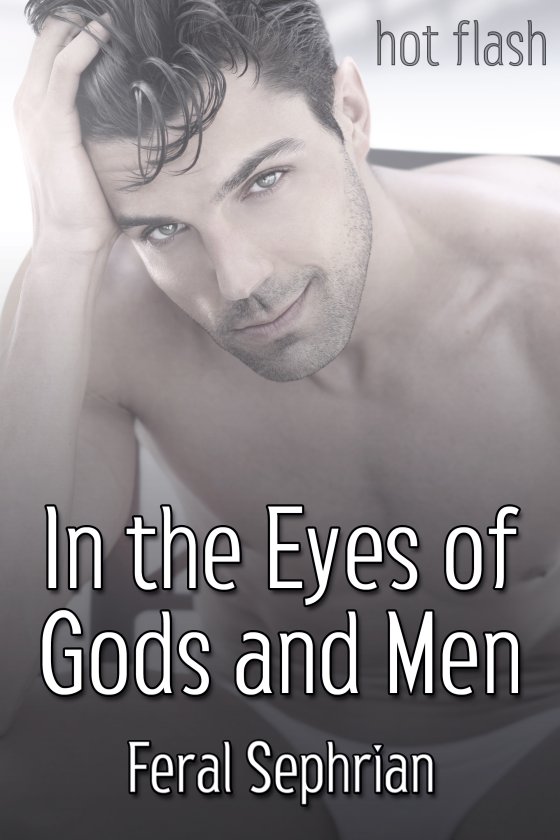 In the Eyes of Gods and Men by Feral Sephrian
Gay Romance, 4,815 words — 99¢
Get your copy today!
Beware of Groom'thulu!
Ethan won't let anything spoil his wedding to love-of-his-life Caleb — not the complications of a Pagan wedding, not the snarky attitudes of his relatives. But when tragedy strikes Orlando mere weeks before the wedding day, Ethan is reminded how unkind the world can be.
Portland, Oregon, is a far more open-minded place than Florida, but there's nothing to stop a crazed conservative maniac from hearing about the gayest Paganest wedding of the year and making that a target. Despite his fears, Ethan knows he must press on, because it's Pride season, damnit, and no one is putting Groom'thulu back in the closet.
Note: This short story was originally published in the charity collection, Love Is Proud.
---
On a Roll by Lynn Townsend
Gay Erotic Romance, 61,228 words — $5.99
Get your copy today!
From the farms of Tennessee, Beau Watkins had it all in high school: the cute girl, the popular jock lifestyle, a loving family. As a rising freshman at an out-of-state college, he's determined to find out who he really is behind the fake it 'til you make it attitude. He joins Rainbow Connection, the gay student alliance, hoping to find himself.
Instead, he meets Vin Reyes. Raised by his grandparents and the heir to a prosperous company, Vin has been out of the closet since he figured out what that meant. He has it all: fashionable clothing, fancy cars, huge houses, and a real party lifestyle, even a bodyguard. Most of all, he has a secret.
Uncomfortable with Vin's generosity, Beau fights his growing attraction for the president of Rainbow Connection, instead chasing a series of shallow affairs. Vin's never been denied anything he wants, though, and now he wants Beau.
But it isn't until an old rival puts Beau in the hospital that Vin realizes Beau means more to him than a simple affair. Can the two of them bridge the gap between their worlds and roll with the all the punches life throws at them?
---
Shadows on the Border by A.L. Lester
Gay Historical Fantasy Erotic Romance, 57,853 words — $4.99
Get your copy today!
Sequel to Lost in Time
Newspaper reporter Lew Tyler and his lover, Detective Alec Carter, are working out the parameters of their new relationship. Meanwhile, time traveler Lew is trying to decide whether he wants to stay in the 1920s or find a way to get back to 2016, and Alec doesn't know if he can bear the vulnerability of being in love with someone who uses such dangerous magic.
Fenn is a Hunter from the Outlands, come through the Border to search for the murderous Creature and its offspring at the behest of the Ternants, who maintain the balance between Fenn's world and ours. Fenn strikes a bond with Sergeant Will Grant, Alec's second in command, who is keen to learn more about his own magical abilities. As time goes on, Will grows keen to learn more about Fenn, as well.
Fenn has their own painful secret, and when they appear to have betrayed the team and goes missing in London, Will is devastated. He has to choose between following his heart or following his duty.
Moving through the contrasting rich and poor areas of post-First World War London from West End hotels to the London docklands, the men need to work together to capture the Creature … and choose who – and what — is important enough to hold on to and what they may need to give up to make that happen.
---
Truck Me How I Like It by J.D. Walker
Gay Interracial Erotic Romance, 10,374 words — $1.99
Get your copy today!
Derrick Choi hasn't had sex in months, and he's about to explode. While he's happy that his brother Joey is finally getting the care he needs, the stress of the daily grind, recalcitrant customers, and life in general has taken its toll. At the end of a rough day, he decides to unwind at a club and is surprised when the lead guitarist of the band turns out to be the manager at one of his delivery stops.
Paul Fontana is a sexy older man who takes what he wants, with no apologies. He's had his eye on Derrick for a while, and finally gets to know him up close and personal. Both men find out that they have a special chemistry and must decide whether to leave things as a two-night stand or pursue something serious. It could be, though, that they have all the time in the world.
---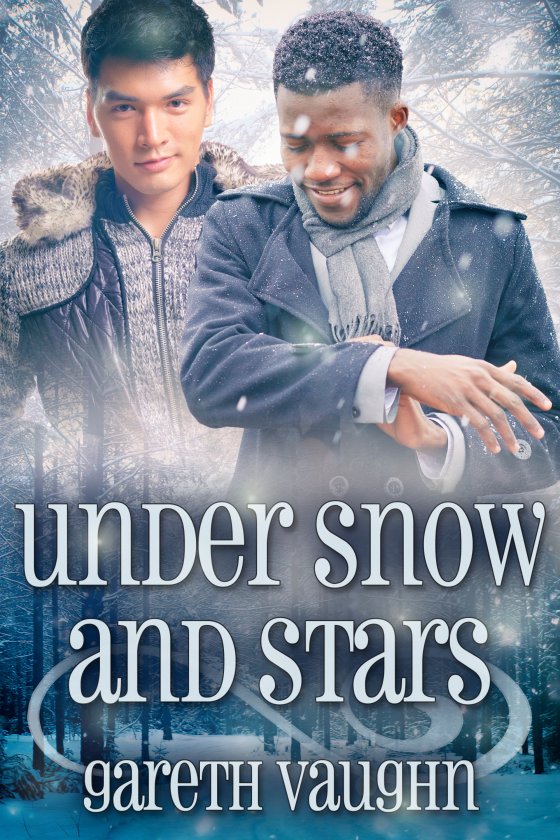 Under Snow and Stars by Gareth Vaughn
Gay Interracial Sci-Fi Erotic Romance, 29,057 words — $3.99
Get your copy today!
Eryx is part of a team of scientists charged with monitoring and protecting relocated animals on a privately owned planet. When sensors indicate poachers, Eryx leaves base to confront them, only to lose his way in a sudden snow. After trudging to a nearby observation station for shelter, he comes across an unexpected intruder.
Smuggler Leander flies an old, sometimes unreliable ship. When the engine starts to fail, he attempts to set down on the nearest planet where he's stashed supplies, but his descent turns into a crash, and he's forced to take shelter wherever he can.
The two can't possibly trust each other, but storm projections show they'll be stuck together for days. Worse, the poachers aren't letting a little inclement weather stop them, and they're armed and ready to kill. Can Leander and Eryx put aside their differences and save the animals — and themselves — before something disastrous happens?
---