Filed under: Coming Soon Mar 20, 2019
Here's a sneak peek at Saturday's e-books! We have ebooks by Deirdre O'Dare, Michael P. Thomas, Joseph R.G. DeMarco, Cheyenne Meadows, J.D. Walker, and Iyana Jenna.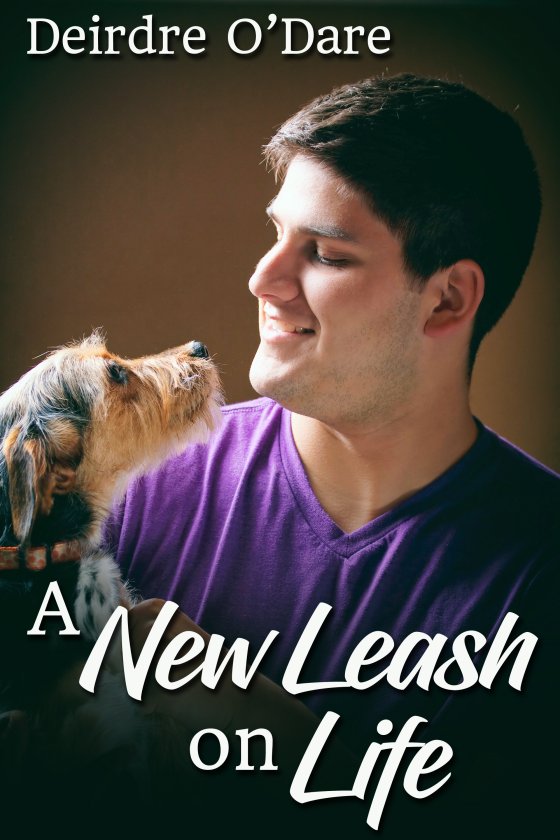 A New Leash on Life by Deirdre O'Dare
Gay Erotic Romance, 16,988 words — $2.99
Get your copy today!
Beaten by the IT recession, Justin has come back to his hometown where he's inherited a small house from his mother. Surely Barry, his old crush and sometime nemesis, is long gone. Jobs are scarce, so impulsively Justin seeks to buy into a pet grooming business. But when he has to visit the local bank for a loan, who sits behind the big desk but Barry?
Justin's appearance jolts Barry out of his miserable rut of a life. What if they were to pick up where a brief boyhood attraction abruptly ended? Then his mother's sudden stroke throws his whole life into a tumbled ruin.
Juggling business and pleasure can be a complex, risky endeavor. Will Justin resist Barry's charms and flee again, or will fate give them a new leash on life?
---
Honey, I'm Home by Michael P. Thomas
Gay Romance, 3,377 words — 99¢
Get your copy today!
Loving Ruben Pacheco is easy. He's sweet, he's supportive, he keeps the bills paid and plenty of food on the table. Loving living with Ruben's parents presents more of a challenge. They're critical, overbearing, and openly rooting for Gabe to go home so Ruben might crawl back into the closet.
Gabe's in love, but he's getting annoyed — Ruben's great and all, but is he worth all the hassle?
Note: This short story was originally published in the charity collection, Love Is Proud.
---
Lethal Attachments by Joseph R.G. DeMarco
Gay Mystery Erotic Romance, 89,178 words — $5.99
Get your copy today!
Sequel to Family Bashings
Former cops Doyle and Kord, together now for six months, struggle to keep their fledgling PI business afloat. Kord is unhappy with boring divorce cases, but Doyle will take any case that pays the bills. But things are about to change.
When shop owner Brandon hires them to find his missing business partner, they dive into the case. Experienced investigators, they methodically check every lead: Gary's new fiancé, family members, business connections, gambling associates, and even Brandon are questioned in an effort to find the missing man. When, Owen, the fiancé produces a letter purportedly from Gary saying he's away on a buying trip, the investigation is nearly derailed, but Doyle insists they continue the search until the letter is proven genuine.
Just as they hit their stride, someone from an old and violent case finds Kord, and his intentions could be lethal. Fearing the man may harm Doyle, Kord decides to handle things on his own. Distracted now, Kord can't pull his weight on the missing persons case. But when Gary is found dead, the investigation turns a corner. Even their client, Brandon, may be the murderer.
Things turn violent but Kord, still preoccupied with the old case, fails to help Doyle when he's needed most. Will they be able to overcome this serious breech that threatens to derail the investigation …and their relationship?
---
Mitch by Cheyenne Meadows
Gay Paranormal Erotic Romance, 73,760 words — $5.99
Get your copy today!
Running into a winged lion shifter was never in Mitch's plans. But Bluebird Valley Preserve has more surprises in store, including wildlife and shifters, most of whom Mitch never knew existed. As a caracal shifter, Mitch is used to oddities. The chaos, he can handle. Calix, the saber-toothed cat, is what knocks him off balance.
Calix is a vet and a physician. Great in theory … except he can only diagnose, not heal. Still grieving, he vows to protect his heart from another crushing blow. Then, he saves a caracal shifter from the flood waters. When he sees Mitch, he struggles with leaving the past behind and making a future for himself which includes Mitch.
Raging waters and mudslides threaten, leaving the whole preserve at risk. Mitch puts his life on the line to rescue Calix. But, it's Calix's heart Mitch finds the most challenging and worthwhile to win.
---
Truck Me Back To Normal by J.D. Walker
Gay Interracial Western Erotic Romance, 11,668 words — $1.99
Get your copy today!
Joseph "Joey" Choi has been to hell and back. A war veteran, he was in a bad place for a long time until his brother Derrick got him the help he needed. Joey figures the least he can do is learn how to do things on his own, for a change. His first step is to apply for a job at a farm.
Barrimore "Bear" Lancett, the farm's foreman, is larger than life and seriously hot. And God, those dimples! Both Bear and Joey a "moment," but Joey immediately pushes the wayward, intimate thoughts aside, convinced he's not relationship material, much less with his boss.
That doesn't stop Bear from trying, but he has to convince Joey to take a chance on them, and maybe find his new normal.
---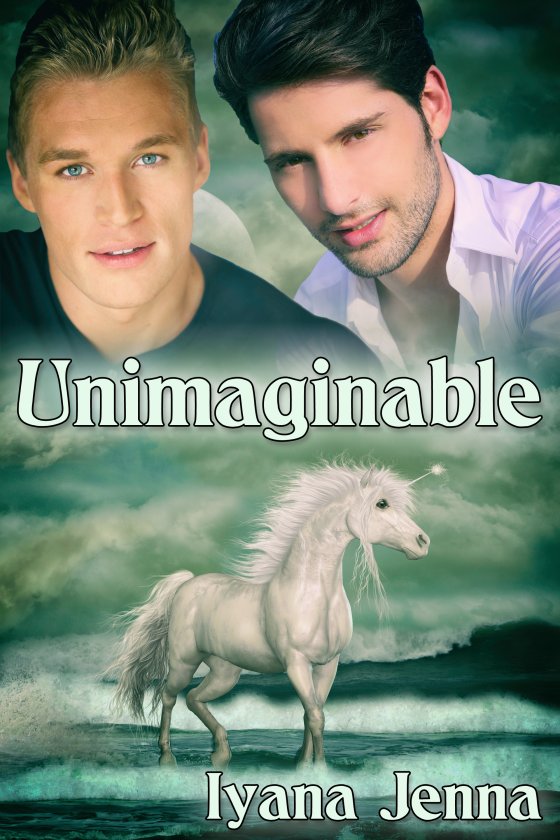 Unimaginable by Iyana Jenna
Gay Fantasy Erotic Romance, 14,675 words — $2.99
Get your copy today!
Callum Saxon wakes up to a totally different universe where all around him is water. Strangely he can breathe it as if it's air. The bad thing is he can't remember how he got there. He can't remember himself, either.
Ainsley Carlisle is more than a man with long blond hair. He's a unicorn shifter with secrets as widely stretched as the rainbow supposedly coming out of his rear. Ainsley won't help Callum uncover who he is because Ainsley wants him to remember it himself.
In this new universe, Callum has to survive the creatures that live there, such as vampires, shifters, werewolves, you name it. But there's more to Callum than meets the eye.
---