Filed under: Coming Soon Mar 17, 2019
Here's a sneak peek at Wednesday's e-books! We have ebooks by Nanisi Barrett D'Arnuk, Shawn Lane, R.W. Clinger, and J.D. Walker.
Her by Nanisi Barrett D'Arnuk
Lesbian Romance, 2,535 words — 99¢
Get your copy today!
I never rethought my decision to move half-way across the country to be with the most amazing woman I ever met. It was true love.
She and I went through a lot together. We juggled a house, two businesses, three kids. Sitting down for a quick lunch at the Food Court to reminisce brings up all sorts of memories from the past two decades. Then we turn our thoughts to the future.
Note: This short story was originally published in the charity collection, Love Is Proud.
---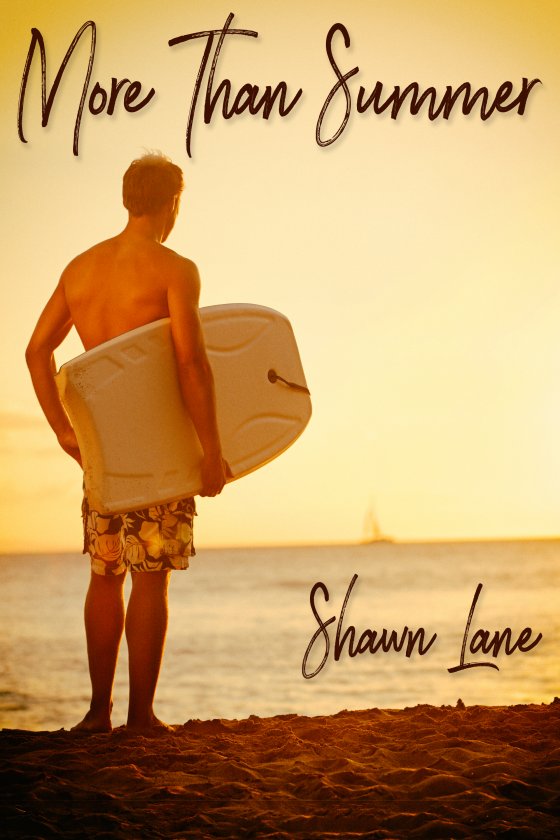 More Than Summer by Shawn Lane
Gay Erotic Romance, 8,573 words — $1.99
Get your copy today!
When Jeremiah Lincoln, an ER nurse, invites his old classmate Brady Laurens to his pool party after treating Brady's finger at the hospital, he never expects the hot, sexy Hollywood star to attend. To his surprise, not only does Brady show, but the recently out and proud actor makes it clear he's interested in getting Jeremiah alone for some hot loving.
After a steamy night together, Brady invites him for a beach getaway up north. But when it's all over, will Brady be willing to give Jeremiah more than summer?
---
Stockton County Cowboys Box Set by R.W. Clinger
Gay Western Erotic Romance Box Set, 168,182 words — $7.99
Get your copy today!
All five books (and one short story) of R.W. Clinger's best-selling contemporary western Stockton County Cowboys series combined into one box set for the first time! Contains the stories:
Book 1: Chasing Cowboys: After one date during a business conference, sparks fly between Cord Darringer and Bradley Hull. When Cord returns home to Stockton County, Bradley chases after him. Is it meant to be? Or will the miles that separate them keep them apart?
Book 2: Riding Cowboys: Cal Hoke has a secret: he's in love with ranch owner, Pax Raulton. Straight and sexy Pax is a handsome businessman at Riding Ranch. When he suffers a head injury caused by one of his prized horses, he spends days in recovery due to amnesia. Under Cal's care, Pax is provided with the help he needs to heal. Cal learns Pax has a secret of his own, a secret that will change the two forever.
Book 3: Roping Cowboys: Dixon Pierce has fallen head over heels in love with Gray McKeever at Glock Ranch in Stockton County. The two plan to get married, but Gray is torn. He loves Dixon, but running into his ex Toby again reignited the flame he once held. Will he be able to choose one cowboy over the other before Dixon and Toby come to blows over him?
Book 5: Saddling Cowboys: Sparks fly when entrepreneur Chip Cutter enters Dan Fargo's saddle store. When Fargo is implicated in a couple of fires downtown, his abusive ex returns, determined to protect Fargo. Eventually the arsonist is caught, but Brent remains at large. Can Fargo and Chip put aside their problems, saddle up, and ride off into life's wide blue yonder together?
Taming Brooks: New ranch hand Randy Marke falls for sexy ranch owner, Dallas Brooks. Summer heat and a bath in the nearby creek draws the two cowboys together and their relationship turns intimate. Then Randy decides to tame Brooks the old-fashioned cowboy way, with relentless sex. Can love between the two last longer than a summer, though?
---
Unexpected Journey by J.D. Walker
Gay Interracial Erotic Romance, 12,128 words — $2.99
Get your copy today!
John Dornbrook is forty-nine years old. He's been doing the same job for fifteen years and hates it. But when he's laid-off, it hits him hard and his world turns upside down. When he meets Hollis Lombard, his neighbor's grandson, the unexpected happens.
Hollis Lombard is determined to get John out of his funk, so he offers to take him on a summer road trip. They head out west in search of adventure, but John is touchy and lashes out easily. Hollis, aware of the attraction between them, doesn't want to take any chances which could hurt their budding friendship.
It's all a frightful muddle, and it remains to be seen if they can overcome their issues in time to reach their final destination. Will the journey be worth it?
---