Filed under: Coming Soon Mar 13, 2019
Here's a sneak peek at Saturday's e-books! We have ebooks by Casper Graham, Nell Iris, L.J. Hamlin, J.D. Walker, Deirdre O'Dare, and Kris T. Bethke.
A Blessing in Disguise by Casper Graham
Gay Erotic Romance, 38,314 words — $3.99
Get your copy today!
Hugo Romero is stuck in St. Louis because of the blizzard. His hotel room is given away, but as a regular customer, he's compensated with the presidential suite. He isn't excited about his stay at the hotel, though. The blizzard may last for days. He knows he'll be bored.
Javier Gisbert can't leave St. Louis but, unfortunately, he can't get a room anywhere. Every hotel in the city is full.
When Hugo offers to share his room with Javier, he's surprised to learn they've both flown in from San Francisco on the same flight earlier that day. He's even more astounded by their lust-filled attraction toward each other. They quickly become better acquainted … both in and out of bed.
Then the storm ends and the two men return to San Francisco. Can they sustain their relationship? Or is their passion nothing more than the heat of the moment?
---
All I See by Nell Iris
Gay Romance, 4,633 words — 99¢
Get your copy today!
Theo and Kieran have been together for five years. They're very happy … behind closed doors. Theo accepted from the start that Kieran isn't out to his conservative parents and has a lot to lose if they find out about his sexuality.
But a moment of sadness at a wedding changes things. Theo is faced with a decision: live the rest of his life in secret … or break it off with Kieran.
Or is there a third alternative?
---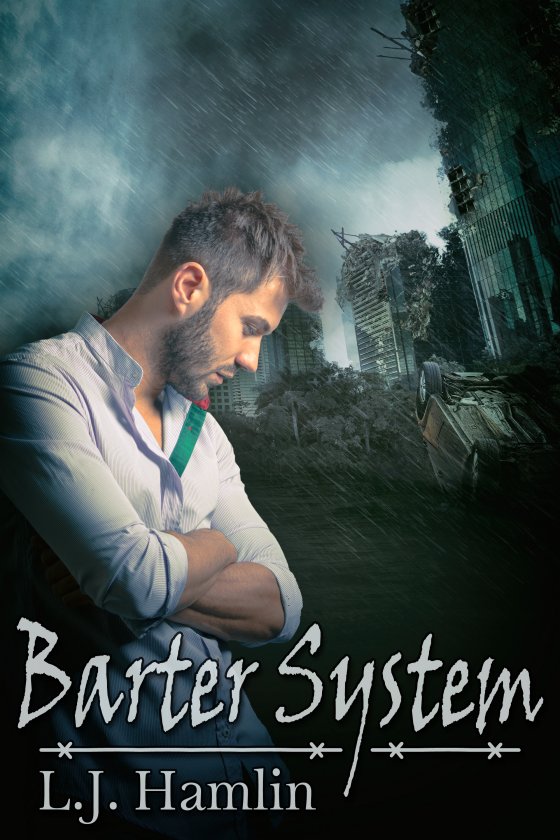 Barter System by L.J. Hamlin
Gay Futuristic Erotic Romance, 8,007 words — $1.99
Get your copy today!
Young Willow was born in the Iron Settlement, one of several save zones built after the world as we know it was destroyed by war. He's been pining after someone, a man who will finally acknowledge having feelings for Willow.
Handsome Jay is known as a traveler, a man familiar with all the dangers outside the safety of the settlements. This time, however, Jay's battle is to overcome the injury that left him walking with a limp, which alienated him from people in the settlements.
Will Jay and Willow be able to move from a steady friendship to budding romance while they explore the dangerous ruins from before the end times? How will Jay react when Willow presents him with a rare gift? Can Willow learn to barter with Jay and earn the love he craves?
---
Because of Sam by J.D. Walker
Gay Romance, 11,314 words — $1.99
Get your copy today!
Martin Wesley's job as a CFO is very stressful. All he seems to do lately is work, with no end in sight. But one morning he answers a knock on his door and comes face to face with a social worker and a sad little girl named Samantha Wesley … his niece. Martin is her only next of kin, and he has no idea what to do.
In steps daycare worker Ryan Gentles, who is very understanding and helpful, and Martin is beyond grateful. It doesn't hurt that the man is cute as a button, too.
With his heart pulled in two directions, Martin has to make a choice: continue to be a pawn in his company's games or find a new purpose by taking care of his niece, quitting his job, and reaching out for a love he never thought possible.
---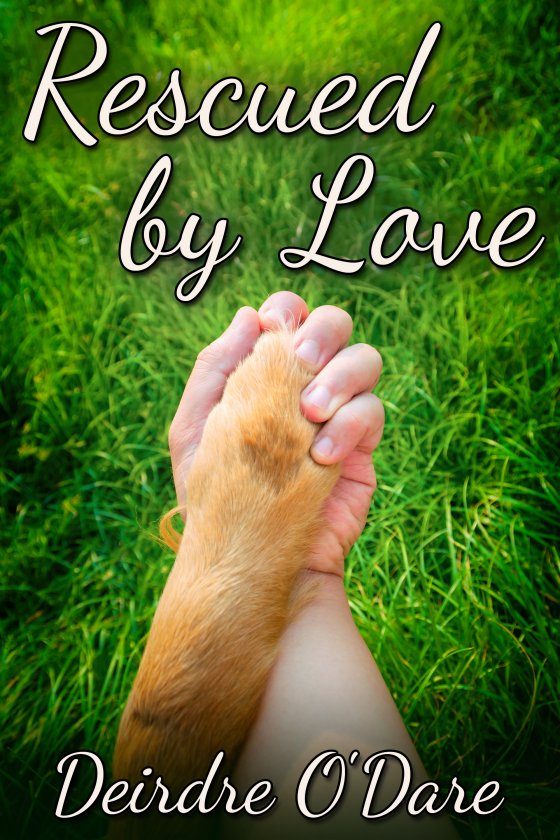 Rescued by Love by Deirdre O'Dare
Gay Erotic Romance, 12,966 words — $2.99
Get your copy today!
With his life torn apart by tragedy, Garrett finds a true lifesaver in the Golden Retriever pup, Mandy, that he rescues from a local shelter. Inspired by the heroic search and rescue teams he sees on television, he and Mandy become a trained SAR team. Their first big challenge comes when a series of violent storms with vicious tornadoes rip through the high plains.
Dan has come home from Iraq shattered by the horrors he witnessed. Like his father and grandfather before him, he takes off on an old motorcycle to try to find peace and outrun his nightmares. Instead he finds a storm that almost takes his life.
Lucky for him, a special SAR team comes to his rescue. In Mandy and Garrett he just might find the unconditional love he needs to become whole again.
---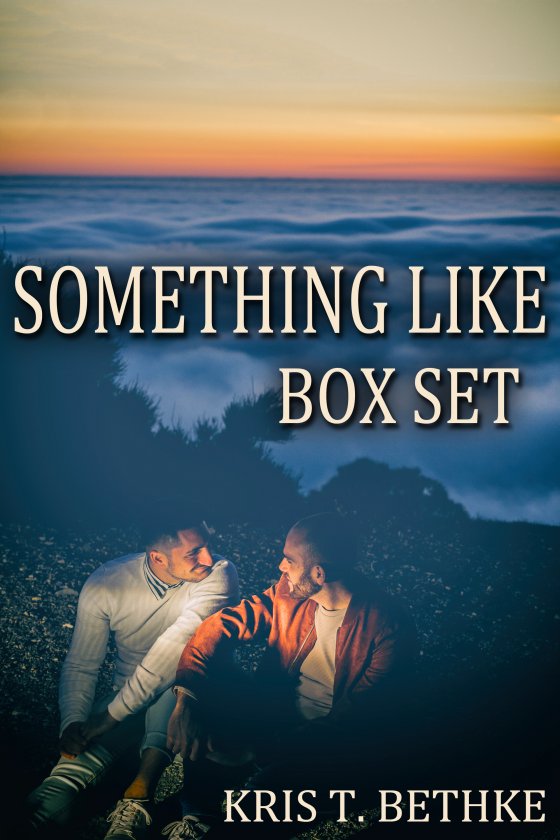 Something Like Box Set by Kris T. Bethke
Gay Erotic Romance Box Set, 132,788 words — $7.99
Get your copy today!
All four stories Kris T. Bethke's best-selling contemporary series combined into one box set for the first time! Contains the stories:
Something Like Hope: Actor Aaron Zeller finally gets his big break. But when another lead actor, Lucas Logan, doesn't seem happy, Aaron is confused. Feelings bloom but can they find their way to happily ever after?
Something Like Trust: Jared's skills are honed sharp, and that extends to making sure a lover has what he needs. Brandon Culpepper is one of a kind, and fits with Jared perfectly. But their lives seem to want to keep them apart. Can they learn to trust each other?
Something Like Peace: Dan Jacobs has finally embraced his sexuality. Fooling around with his show's sometime director Vincent Stevens probably isn't the best idea. But together they found something that works. Can they recognize the peace it brings them?
Something Like Want: Alex Lockhart is a shining star, but when one night of passion turns into the biggest betrayal, Alex doesn't know how he can recover. Spencer Johns was everything he wanted, and now he's Alex's worst enemy. But that doesn't stop Alex from wanting Spencer. And Spencer wants him back. Can want be enough?
---