Filed under: Coming Soon Feb 24, 2019
Here's a sneak peek at Wednesday's e-books! We have ebooks by A.R. Moler, Kris T. Bethke, J.M. Snyder, and J.D. Walker.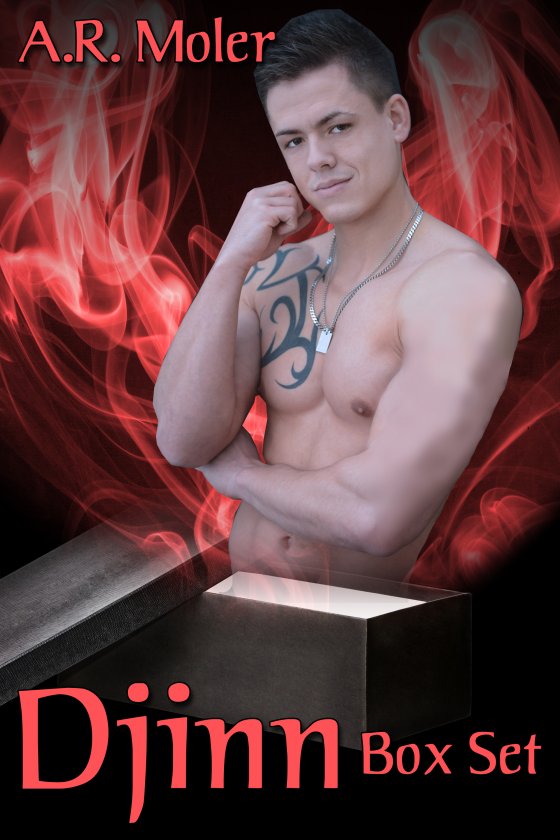 Djinn Box Set by A.R. Moler
Gay Paranormal Erotic Romance Box Set, 42,895 words — $4.99
Get your copy today!
The best-selling gay romance fantasy trilogy by A.R. Moler is now available in a box set! Contains the stories:
Book 1: What's in Your Box? Dale Edinger has just inherited a house from his aunt, a more than an overfull and chaotic house. All kinds of surprises await Dale as he sorts through his aunt's hoard. Riadh is one of those surprises. He's a djinn.
Book 2: Where There's Smoke When your skills at magic are one step above non-existent, you need a teacher. Dale Edinger inherited a djinn named Raidh. He is on the hunt for a teacher so that not only can he learn to wield magic, that he can protect Riadh. Who is a greater risk as a teacher, a dragon with uncertain motives or a big city mage who'd like to add Riadh to his collection of possessions?
Book 3: What Would You Sacrifice? Dale Edinger is still cleaning up the hoard he inherited from his Aunt Matilda. He's having an interesting time of it. He's falling in love with the djinn Riadh. The big worry for Dale is whoever owns Riadh's box, owns Riadh. When Riadh's box disappears, Dale knows who has it — and Riadh. It isn't that difficult for Dale to track Archimedes to his lair. Can Dale save Riadh without destroying him?
---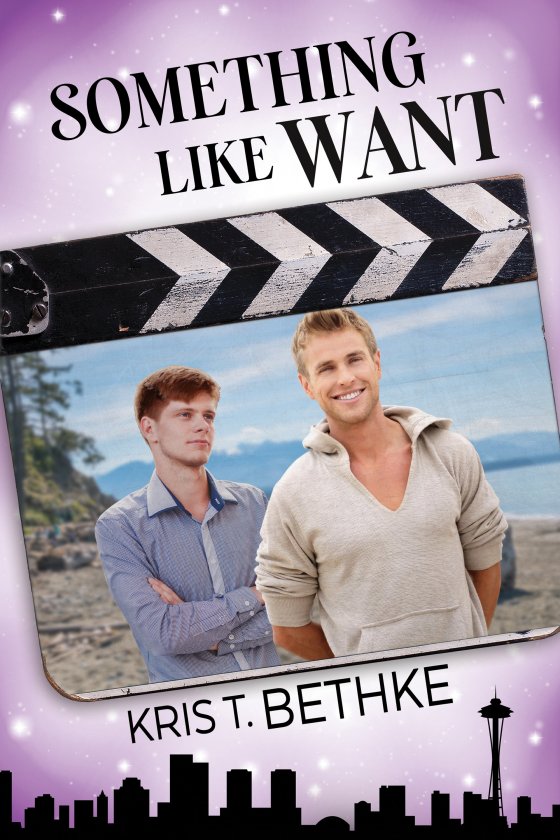 Something Like Want by Kris T. Bethke
Gay Erotic Romance, 33,134 words — $3.99
Get your copy today!
Actor Alex Lockhart's career is in a good place. The roles are coming in, the work is steady, and everything is falling into place. Even his sex life, since Alex finally hooked up with another hot actor, Spencer Johns, and Spencer pushes every one of Alex's buttons.
Then, just when Alex is on the verge of landing an exciting role, he learns the part went to Spencer. And Spencer didn't even bother to mention he was up for the part.
Feeling furious and betrayed, with one punch Alex takes their sudden feud public. Hollywood is abuzz with their rivalry. When a chance at a great independent movie comes up, Alex can't turn down the role, even if Spencer is also slated to be in it. Beneath his outward hate and loathing for Spencer simmers hurt and a desperate want Alex can't seem to quell.
But as he tries to hold onto the hurt and anger, Alex learns Spencer isn't quite what he thought. Can burning desire and want be enough to put out the flames of Alex's rage?
---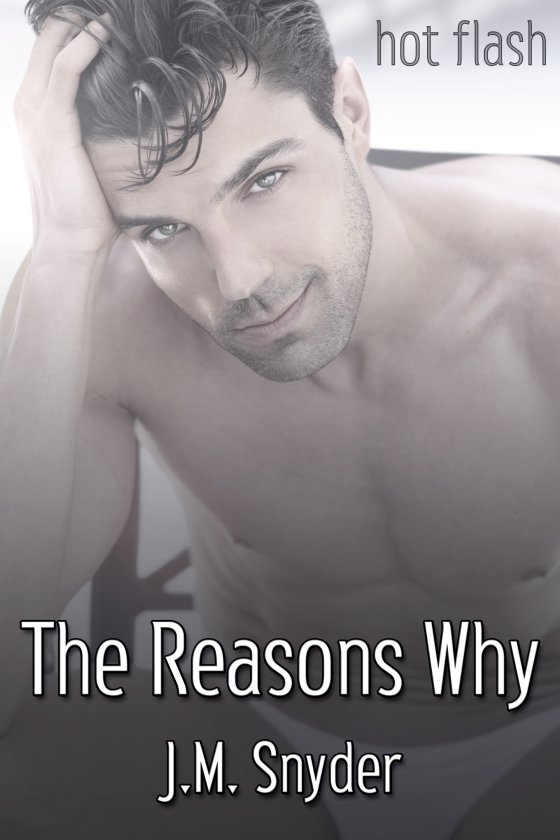 The Reasons Why by J.M. Snyder
Gay Romance, 2,452 words — 99¢
Get your copy today!
After a long day at the office, all Eliot Travers wants is a much needed nap before dinner. Which his husband Ben is supposed to make.
But when he gets home, Ben is playing a game on his phone and Eliot doesn't smell anything cooking in the kitchen. As Eliot's temper starts to rise, he wants to know what exactly Ben's been doing all day long. Ben tells him to look on the table by the stairs, where Eliot finds a note he missed when he came in. A note that reads The Reasons Why I Love YOU.
A second note on the steps leads upstairs. Then Eliot finds a third, and a fourth.
Note: This short story was originally published in the charity collection, Love Is Proud.
---
Truck Me All Day Long by J.D. Walker
Gay Interracial Erotic Romance, 11,012 words — $1.99
Get your copy today!
Adrian Mitchell is miserable. His boyfriend, Brandon Perez, cheated on him, so he kicks him out of the house. But when a friend points out that Brandon's cheating is a symptom of a deeper issue — Adrian being a control freak — he has to face some harsh truths about himself. Yes, Brandon made a huge mistake, but Adrian isn't a peach, either.
To get Brandon back, Adrian will have to open up about his past, and why he's always been afraid to give away control to anyone. He'll have to convince Brandon that he's willing to change, because he can't live without him anymore, cheating be damned. He needs Brandon to come home.
---