Here's a sneak peek at Saturday's e-books! We have ebooks by Kris T. Bethke, Xavier Axelson, Terry O'Reilly, L.J. Hamlin, Chloe Spencer, and Tinnean.
Don't Wanna Lose Your Love by Kris T. Bethke
Gay Erotic Romance, 22,281 words — $3.99
Get your copy today!
As it often does, the bad news comes in the middle of the night.
When attorney Ben Winters's close friend takes a bad spill and ends up in the hospital, he flies across the country to be there for her. His instant attraction to her brother takes him by surprise.
Wanting Zack Anderson is easy; actually having him is a bad idea. While the two connect over concern for Zack's sister, there are many reasons to fight the attraction brewing between them. Things heat up as Ben's friend begins to show improvement, but the reasons not to get involved with the younger man remain the same — long distance relationships never work, and Ben doesn't do one-night stands.
But there's one powerful reason to give in: Ben has never wanted anyone more.

---
Lily by Xavier Axelson
Gay Paranormal Erotic Romance, 18,322 words — $2.99
Get your copy today!
When Pryor's daughter Lily is taken by a wolf, Pryor is convinced she has turned into the creature he sees lurking in his woods. He swears she promises to return to him. But is it his despair and desperation making him see things, or is there something more lurking in the shadows of the forest?
When he meets Ned, a silversmith who helps him with a plan to bring his daughter back into his life, he begins to live again. But can his newfound love help ease the horror that may be waiting?
Maybe the ultimate horror wasn't when Lily was taken, because things get worse when she returns and Pryor realizes his nightmare has only just begun.


---
Love or the NFL by Terry O'Reilly
Gay Erotic Romance, 48,596 words — $4.99
Get your copy today!
Gymnast Frank Bethune arrives on campus already enamored with the star tight end, Bill Billingsly. Although the chances of them meeting are slim, fate draws them together, and their friendship turns to love.
Ever since childhood, Bill has dreamed of playing professional football. Though high risk to his potential career, Bill would seek out clandestine encounters with other guys when and where he could, but the first time he spots Frank, Bill knows he is someone special, someone he could possibly share a life with. If he's drafted, will Bill and Frank be able to continue their closeted relationship, running the risk of discovery? Or will they have to part company for the sake of Bill living out his dream?
Bill knows he'll need to use all his considerable skills learned on the field to score the life he wants off of it, too. Either way, is happiness even possible when it's the NFL vs. love?

---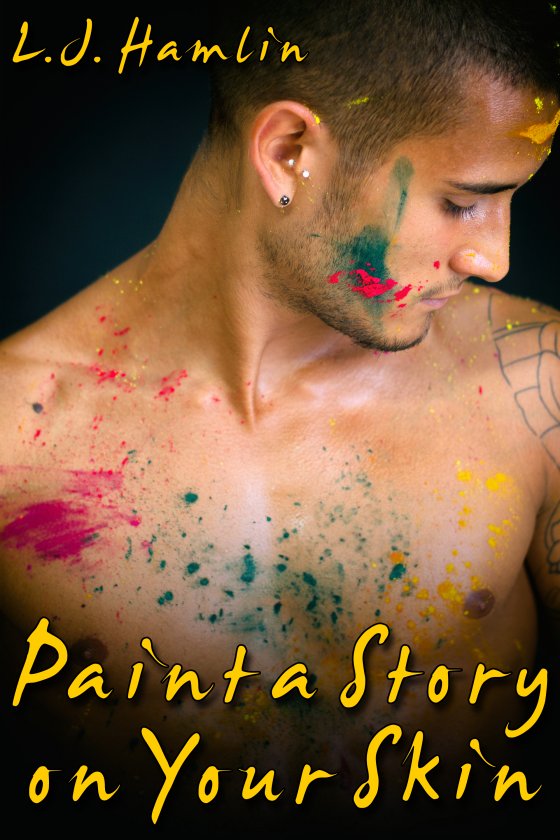 Paint a Story on Your Skin by L.J. Hamlin
Gay Erotic Romance, 11,802 words — $1.99
Get your copy today!
Mike is a gallery owner who is looking to put on a show with a few local artists, and the first step is interviewing them.
Interview number one is Tommy: attractive, funny, amazing … and far too young for Mike's forty-odd years, even if Tommy himself strongly disagrees.

---
Stations of Life by Chloe Spencer
Lesbian Fantasy Romance, 15,767 words — $2.99
Get your copy today!
Juniper "June" and Eloise have been together since they were fifteen, and have been married for four years. When they first became friends, June fell in love with Eloise's bubbly personality, but now, she can only see her wife's flaws: recklessness, impulsiveness, and the ability to make any situation more complex than it should be. Fed up, June declares she wants a divorce and leaves.
But the universe has other plans for her.
When June boards the light rail home one day, she falls asleep and wakes up in a realm comprised of her own memories. Unable to escape, she's guided by a younger version of herself, who she calls "Young June." Although June is certain she wants to end her marriage, her younger self tries to convince her otherwise by showing her major events in her history with Eloise.
But as their journey continues, June grows more stubborn and fails to recognize her own mistakes. Will she ever own up to the things she did wrong? Will she want to reconcile with Eloise? Or is it too late?

---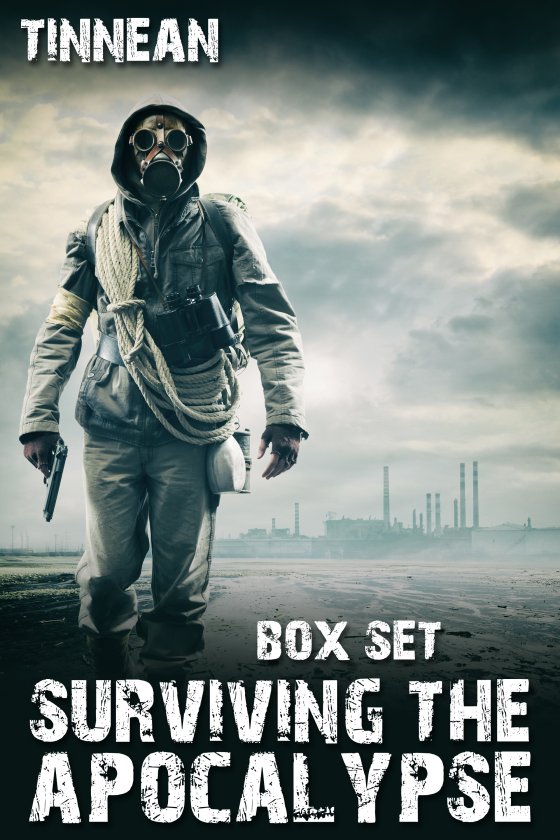 Surviving the Apocalypse Box Set by Tinnean
Gay, Lesbian Apocalyptic Erotic Romance Box Set, 113,709 words — $6.99
Get your copy today!
All three stories in Tinnean's best-selling end of the world Surviving the Apocalypse series are available now for the first time in one box set! Contains the stories:
Surviving the Apocalypse: Lyncoln Ryland and Adam James are two very different men. When the sirens go off, signaling the possible end of the world, they take shelter in a relic from the Cold War. Will they be able to survive the apocalypse together?
Pandemic: The world is suffering from a deadly pandemic, due to a virus released by melting ice caps. Laurie Parkinson wakes with a hangover to find his family gone and Laurel Hill, his town, decimated by the disease. Wheat Dupuis regains consciousness from a blow to the head to discover he's been left behind. Will the two men find safety with each other, or they learn being ill isn't the greatest danger?
Long Leggity Beasties: Dark deeds are being done. Can former lovers Special Agent Jenn Canaday and Sheriff's Deputy Meg Parkinson find out who or what is behind the missing people and animals, save the country, and rekindle their romance before they go missing themselves?

---