Here's a sneak peek at Saturday's e-books! We have ebooks by J.D. Walker, Nickie Jamison, Deirdre O'Dare, J.M. Snyder, and Tinnean.
Deliver Me by J.D. Walker
Gay Interracial Erotic Romance, 10,296 words — $1.99
Get your copy today!
Daniel Carter rarely has time for fun. He teaches college freshmen in the mornings, works on his thesis in the afternoons, and delivers pizza at night for a vindictive boss. Life is hectic but the one bright spot in his days is Julius Tanner, one of the nicest guys around. He's also ridiculously sexy and doesn't see Daniel as more than a colleague. But he can dream.
When Julius unexpectedly asks for help, it's a chance for Daniel to get to know him better. What Daniel discovers is the cutest pug ever, and a man he wants to be with, in the worst way. But how can he ever measure up? Still, between the drudgery of pizza delivery, quirky customers, and apathetic students, Julius becomes a constant in Daniel's life. Can they be more than friends?
---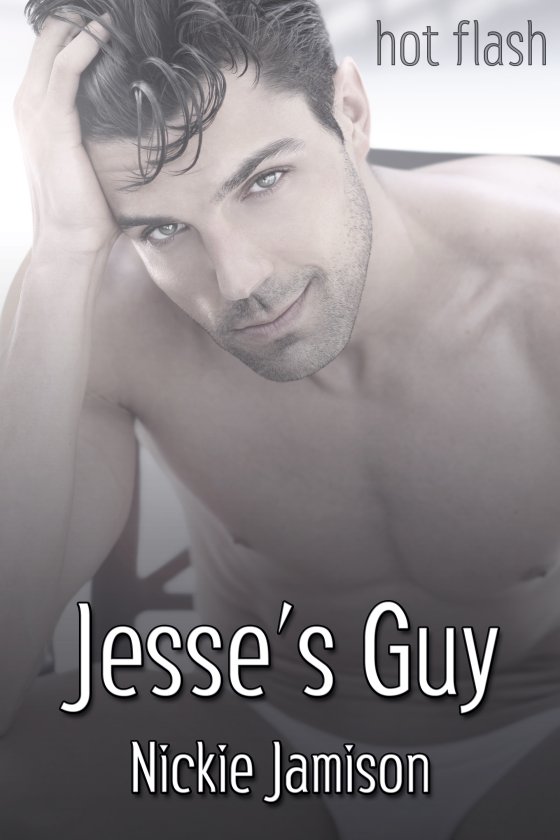 Jesse's Guy by Nickie Jamison
Gay Erotic Romance, 3,261 words — 99¢
Get your copy today!
Kyle was cursed with two supportive, loving, grandmothers who also like playing matchmakers. Granma Ruby and Betty Lou are going to PrideFest, and Kyle is along for the ride, mostly because he's the driver.
They are also bringing their live-in caregiver, Jesse, who happens to be Kyle's childhood crush.
Will this weekend getaway help Kyle open up about his feelings for Jesse?
Note: This short story was originally published in the charity collection, Love Is Proud.
---
Return to Atsileigh by Deirdre O'Dare
Gay Sci-Fi Erotic Romance (MMM), 18,739 words — $2.99
Get your copy today!
Sequel to Treading Dangerous Ground
Some years ago, an event now called Hightower's Betrayal ended the existing settlement of old world Native Americans on the obscure world of Atsileigh. But was Hightower the betrayer or the betrayed?
Floyd Jaxon, Nathan No Horses, and Jamison Hightower, nephew of the earlier Hightower, meet as cadets at the Unifleet Training base. They alternately razz each other and share in some steamy interludes as they are drawn into the growing plot to mark Hightower's Betrayal with a return to Atsileigh.
Can their budding friendship withstand the dangers and demands they must face? Will Nate's contempt for the Hightower name destroy any chances for a long term connection among them? The future looms ahead, filled with threat and promise. How the three young men grow to deal with it and each other will impact them all.
---
Sea Change by J.M. Snyder
Gay Fantasy Romance, 2,584 words — 99¢
Get your copy today!
Nis. His name had been Nis.
Those three little letters are still carved on Taer's heart, etched deep so the tide and time won't wash them away. Nis, the other half of his soul. Then the storms came, and Nis was gone.
So why can Taer hear his laughter on the wind?
---
Surviving the Apocalypse: Long Leggity Beasties by Tinnean
Lesbian Apocalyptic Erotic Romance, 42,080 words — $4.99
Get your copy today!
Sequel to Surviving the Apocalypse: Pandemic
Dark deeds are being done, and Jenn Canaday, a special agent with the FBI, has been assigned to look into them. This takes her to New Mexico, where cattle are being rustled and people are going missing — one of them the niece of the state's governor.
Meg Parkinson is a sheriff's deputy in the small town of Laurel Hill. She and Jenn had once spent a steamy week together, but then Jenn had sent her away, something Meg hasn't gotten over, as reluctant as she is to admit it.
When Meg notices that the homeless camp on the edge of her town has become deserted, Jenn is brought into her vicinity to aid in the investigation. Will the former lovers be able to work together? Can they rekindle the flame that had once burned so brightly? And will they learn what's behind all the disappearances without disappearing themselves?
---